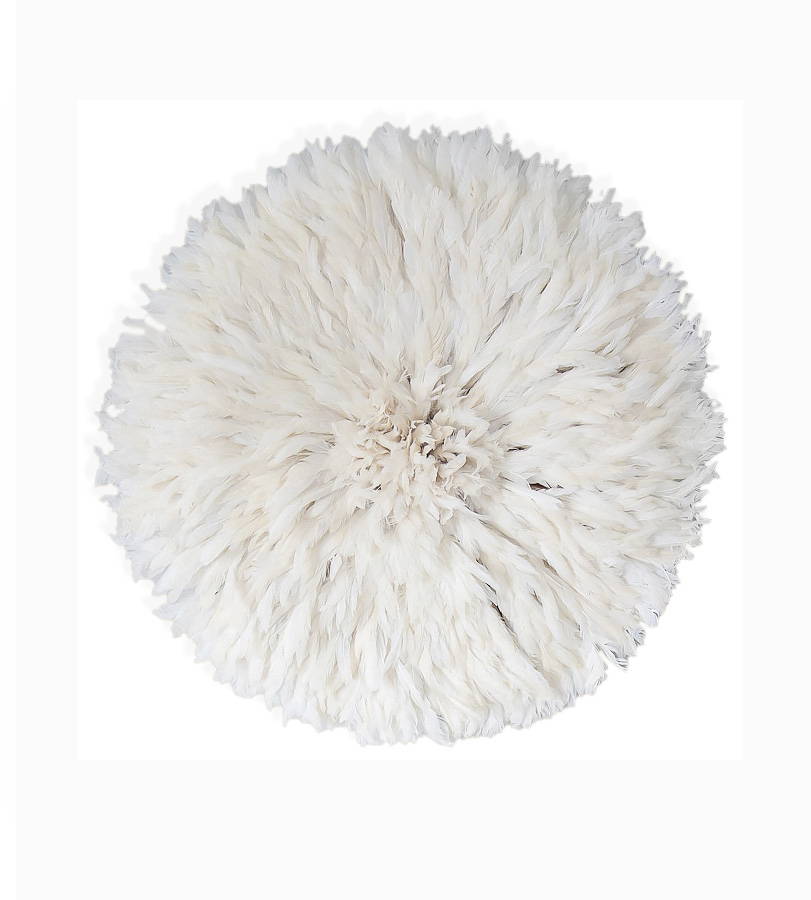 From creative mood boarding to actual interior decorating, juju hats undoubtedly inspire, enhance, and add interest to every home.
But there's more to these festive, feathery hats that has become an irresistible interior piece.


Jujuhats vary enormously in quality and value. The authentic ones are exclusivelyand painstakingly handcrafted in Cameroon. Juju hats of the highest qualitywill take more than three days to make. The core of every juju hat is thehighly durable raffia. The raffia is carefully woven to create the base forjuju hats.


Feathersfrom various birds are fanned out in a circular design and securely attached tothe woven base. A string that is wrapped around the entire hat opens it up to acircular wonder when pulled. Juju hats are available in a wide range offeathers that are dyed using organic pigments or left in their original state.


Jujuhats are not merely an interior design trend. These are cultural marvels thatadds glamour and character into every home.